Tables layout and seat charts
Integrate the layout of the tables / sectors or the seating position.
Maps are a simple and intuitive way to allow customers to choose the seats or sectors before an event.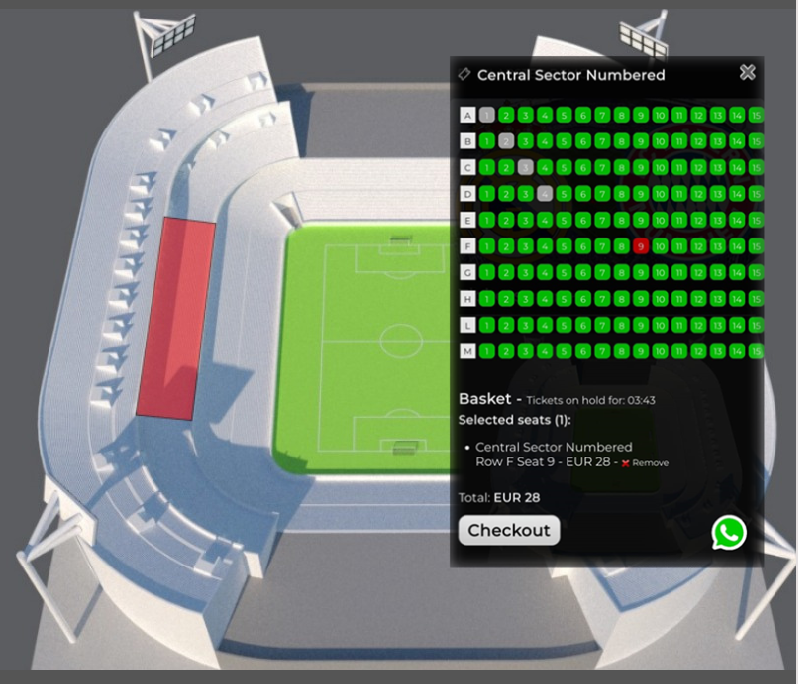 Maps can be divided into sectors, rows or single seats or tables through a graphical interface.
- Map large places without coding.
- Seats organized by sectors, rows, sections and levels.
Increase conversion and ticket sales.